Foster Care Services
The Students In Care program at Lynwood Unified School District is implementing LCAP goals, educational laws, and building networks to help foster youth. We are providing foster youth with support services such as educational planning, personal counseling, academic goal setting, and community networking. We will respond to the educational needs of foster youth with enrollment assistance, referrals to school based and community-based educational, social, and emotion support services. Understanding that our ultimate obligation is to complement efforts to help foster youth pursue their educational endeavors. Students-In-Care program will provide foster youth with the following:
Immediate Enrollment: Foster youth will have access to immediate school enrollment according with AB 490.
Counseling/Educational Support: Foster youth will be provided special education rights and counseling services according with AB 490
Partial -Credits/ Graduation Credit Reduction: Foster youth who enroll with limited credits may qualify for credit recovery and be reviewed for partial credits. Foster youth entering high school may qualify for specialized credit reduction under AB 216.
Referrals for Community Agencies: Foster youth will receive referrals for community based counseling, college, and mentorship programs
Career Planning: Foster youth who are emancipating will receive career planning assistance. We will help foster youth get connected to agencies for employment, secondary education programs, and career opportunities.
Students In Care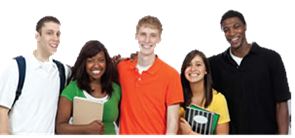 Case Management: We will provide resources to link with agencies for support
Educational Rights: We will work to ensure your educational rights
Workshops & Events: We will host various informational events and workshops to educate
Personal Coaching: We will work to provide person-centered coaching and guidance
Linkage: We will work to link students with community agencies and program services
ARE YOU A FOSTER YOUTH?
DO YOU NEED HELP?
Please contact:
Crystal Tapia